Automotive Inspired Lifestyle & Wrap Brand
Founded in 2020, WRPD Inc. was created to champion the vehicle wrap industry, as wrap ambassadors and professionals we are passionate about creating unique, high quality products for the industry we love.
Currently we offer wrap shop tools & accessories, high quailty vehicle wrap films and lifestyle apparel along with other useful decal and wrap kits.
We are constantly innovating & our journey has just begun, we hope you join us for the ride.
Worldwide shipping available.
THE ONLY DESTINATION FOR HIGH QUAILTY CARBON FIBRE VEHICLE WRAP FILMS
At WRPD Inc. we pride ourselves on continually producing the highest quailty vehicle wraps and bespoke patterns.
All our films are designed by us and hold copyright therefore this is the only place you can purchase our films other that our approved European re-selling partners.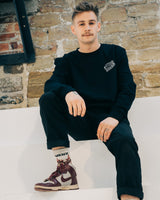 WRPD. Streetwear
Automotive inspired apparel for wrap professionals and ambassadors

Championing the wrap industry with everything we do.
SHOP NOW
WRPD. Air-freshners
Our new branded range of scented air-freshners, the perfect companion for any road trip.
Printed both sides in a range of designs and flavours, comes with elasticated loop.
SHOP NOW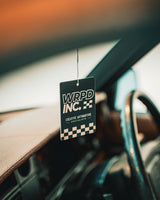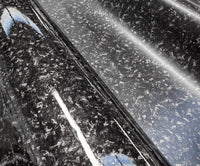 WRPD. FORGED CARBON FIBRE
Following the success of our high gloss & matte/satin Twill Weave carbon fibre vehicle wrap films we have also developed a range of Forged Carbon fibre films boasting the same high quality finish & conformability for trusted installations.
Printed on our Premium & Premium+ base films at a width of 1.37 or 1.5m, perfect for all vehicle wrap applications.
SHOP NOW
MORE CARBON FIBRE WRAP FILMS
Testimonials
Top service! We use The Vehicle Wrapping Ctr's carbon material as it's the best carbon like finish & weave we have seen without doubt after comparing to other carbon material on the market.

Thanks for your swift delivery and great service as always!

Auto-Skins
Over the years I have used MANY carbon fibre films. Whenever I have finished I have always stood back and thought 'it's alright but not quite right'. Then I found the VWC Carbon Fibre and my oh my this stuff is incredible!

Both weave patterns are accurate. I will not waste my time with any other brand. Installation is a doddle also with the base films available. I couldn't recommend more

WrapHub
We've been using the High Gloss Carbon Fibre for a while now and highly recommend it. This material is the closest finish we have found to genuine carbon fibre and has had a great response from all of our customers.
Without doubt the best printed carbon on the market right now.
Well done guys, I look forward to getting my hands some more very soon, keep up the great work.

Identity Wraps
We love your carbon, wouldn't use anything else now and since receiving your swatch book we are shocked to see how many different patterns and styles your offer!

Not the mention fantastic customer service and speedy delivery!

Amigo Wraps
OUR BRAND
Over the years our industry has been damaged by those wreckless few in it for the wrong reasons. WRPD Inc. was created to support and champion the wrap community.
Our journey has just begun, we hope you join us and come along for the ride.